A raisin and currant-studded cake, crammed with candied fruit and often a thick, sweet slice of marzipan running through the middle, Stollen has for centuries been a traditional Christmas cake.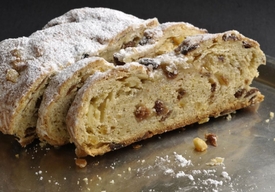 Sausages usually contain finely minced pork, salt and pepper, cumin, marjoram and garlic, but no butcher will disclose his exact recipe. The oldest recipe dates from 1404.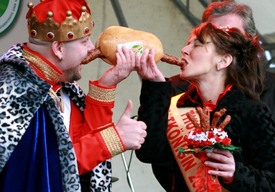 There are numerous different recipes for potato dumplings, the undisputed favourite in the Thuringian cuisine. Preparation needs some practice. Mix a quantity of raw grated potatoes with a quantity of boiled and mashed potatoes and fill the mixture with croutons. Shape the mixture into balls and simmer them in hot salted water for about 20 minutes. The result is a delicious accompaniment to every kind of roast meat.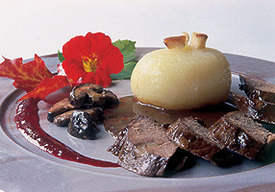 Thuringia has a tradition of fine and delicious chocolate: delicately melting nougat from Floh-Seligenthal near Schmalkalden, dark chocolate with pink pepper from Ichtershausen close to Erfurt, and hand-made Basil Lemon pralines from Bad Frankenhausen or Merchants' Bridge truffles from Erfurt.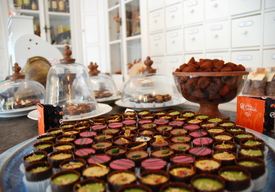 Numerous breweries, large and small, and a powerful guild of beer-brewers maintain the tradition of brewing. Thuringia is proud to possess the oldest certificate for brewing to German purity standards.