Frank Lloyd Wright planned circular one acre housing plots surrounded by playgrounds, swimming pools, gardens, ball courts and community centers.
Each single family house on this 100 acres at Mount Pleasant, New York was designed or approved by Wright following his Usonian architectural style.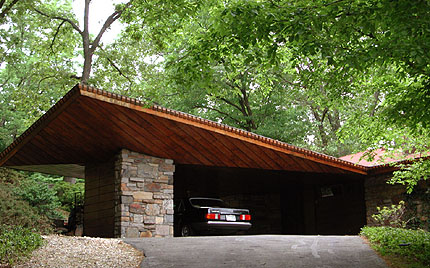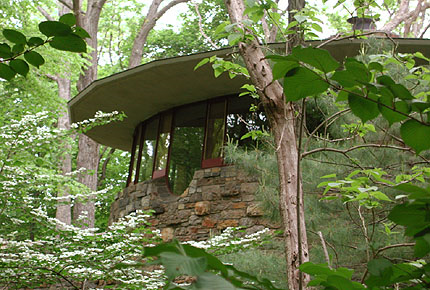 Wright wrote an article in 1935 for the Architectural Record describing the emerging technologies behind his vision for this new utopia. It would be a feat of modern technology, built upon some of America's greatest strengths:
The motor car: general mobilization of the human being.
Radio, telephone and telegraph: electrical communication becoming complete.
Standardized machine production: machine invention plus scientific discovery.
Who needed to rush into the city for work, commerce or entertainment, when the wonders of radio and telephone made things like telecommuting and remote concerts available? People could retreat to something that was not quite urban, and not quite rural.
Usonia, New York: Building a Community with Frank Lloyd Wright