Music and the arts are being recognized as crucial intellectual building blocks in the early years, closely linked to such cognitive functions as verbal linguistic development, spatial reasoning, complex problem solving in math and science, and the development of emotional intelligence.
Mounting evidence from the fields of education, cognitive neuroscience, and brain imaging has challenged our previous assumptions about intelligence and brain development in children.
This holds especially true in the early years of a child's development.
The Marilyn Thomson Early Childhood Education Centre is developing and delivering innovative early childhood education programs, and digital early childhood education products for use in the home and classroom by parents, children and teachers.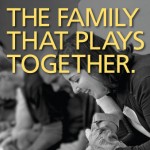 The Marilyn Thomson Centre is focused on providing parents, caregivers and teachers with the tools to give children an enhanced, educational experience and promote cognitive and social development through music and the arts.
The Marilyn Thomson Early Childhood Education Centre has been launched thanks to a generous gift from David, Peter, and Taylor Thomson, reflecting her lifelong involvement in music and her commitment to music education.
The Marilyn Thomson Centre is poised to significantly advance the reach and impact of early childhood development in Canada, and to be at the heart of one of today's greatest opportunities: helping every child succeed through the power of music.