The home of the Sound of Music Family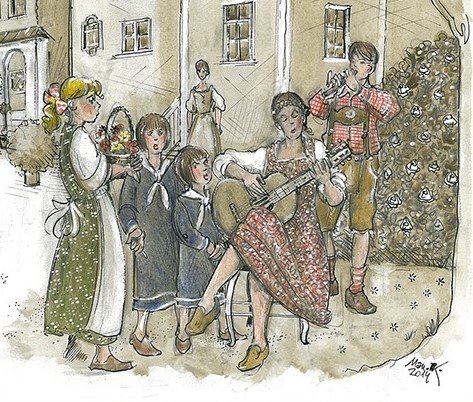 "It was Maria's biggest wish to someday be able to return to the house where she had spent most of her youth. This was not at all easy, because Maria never really recovered from a disease she had suffered from in her early childhood. She had always been weaker than her brothers and sisters. But today she is not tired at all. On the contrary Maria von Trapp is looking back on her time at the Trapp Villa and thinking of her roots, here in Austria, in Salzburg."
At the age of 94 years, Maria von Trapp flew from America to Salzburg. Going back to her family home with all the memories in the house was a very emotional experience for her.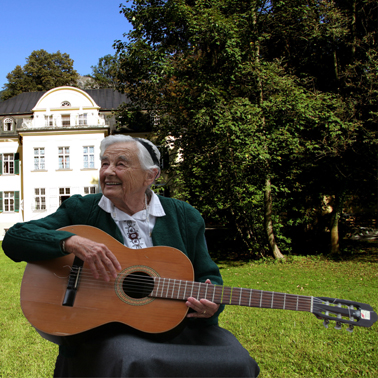 Standing in the hallway she remembered sliding down the banisters with her brothers and sisters. She looked out of the window and remembered them all climbing the apple trees outside.
As the oldest von Trapp daughter, Agathe's impeccable recall of her childhood brings fresh life to the events that forged enduring bonds within her devoted family. Her memories of her idyllic Austrian home transport readers back to the time before the von Trapps came to America and reveal a close knit group of siblings who adored their gentle father and mourned the tragic loss of their mother.
The von Trapps were Austrian nobility whose musical gifts enabled them to escape the Nazi threat during World War II and to entertain thousands of audiences in Europe and the United States.
Agathe von Trapp assisted in the operation of a Kindergarten near Baltimore, Maryland for thirty five years.