After the French Revolution in 1789 was a time of social change in Europe.
The foundations of society and social classes were shifting.  Disgusted with the excess as much as the oppression of the ruling classes, many people were attracted to simplicity and equality, which affected their fashion choices.
The cravat was introduced in this era.
George Bryan "Beau" Brummell (7 June 1778 – 30 March 1840) was an iconic figure in England, the arbiter of fashion for men, and a friend of the Prince Regent, the future King George IV. He established the mode of dress for men that rejected overly ornate fashions for one of understated, but perfectly fitted and tailored bespoke garments. This look was based on dark coats, full-length trousers rather than knee breeches and stockings, and above all immaculate shirt linen and an elaborately knotted cravat.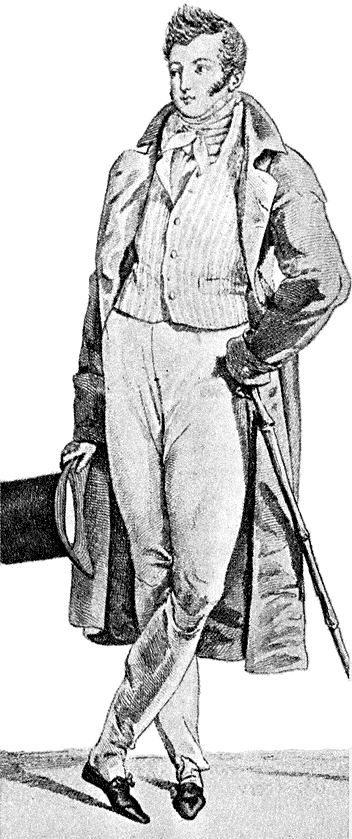 The redingote is a type of coat that has had several forms over time. The name is derived from a French alteration of the English "riding coat".