The defensive walls of Frankfurt were dismantled, during the French Revolutionary War and replaced with an English landscape park.
On July 1, 1808, Goethe's mother wrote to her son Wolfgang:
"Die alten Wälle sind abgetragen, die alten Tore eingerissen, um die ganze Stadt ein Park."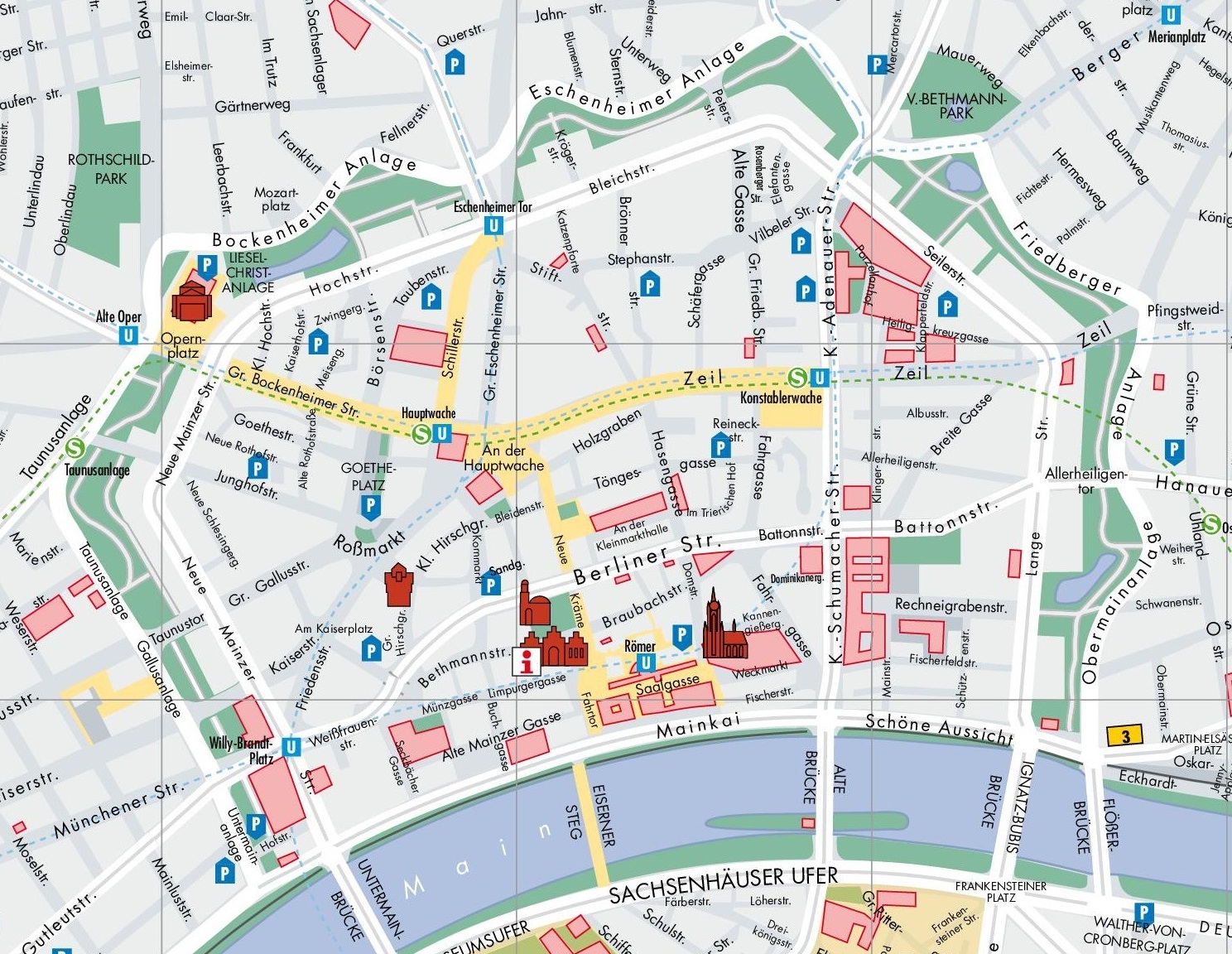 When Goethe visited his native city for the last time in 1815, he encouraged the councilmen with the words:
"A free spirit befits a free city. It befits Frankfurt to shine in all directions and to be active in all directions."
When in 1831 Arthur Schopenhauer moved from Berlin to Frankfurt, he justified it with the lines:
"Healthy climate, beautiful surroundings, the amenities of large cities, the Natural History Museum, better theatre, opera, and concerts, more Englishman, better coffee houses, no bad water and a better dentist."
The Free City of Frankfurt on the Main was the seat of the Bundestag, the unofficial designation for the assembly of the sovereigns and mayors of the Monarchies and Free Cities which formed the German Confederation (1815–1866).
Friedrich Fröbel moved to Frankfurt-am-Main in 1805, where he took up a job in the building trade. In June 1805, Fröbel found employment in the local 'model school' in Frankfurt that was run on Pestalozzi's principles of education. Fröbel felt that he had now found his true vocation. He wrote to his brother, Christoph:
It is as though I had been a teacher for a long time and was born for this profession; it seems to me that I have never wanted to live in any other circumstances than these (Lange, 1862, p. 533).
Contacts with the influential patrician family of the von Holzhausens in Frankfurt led Fröbel to travel to Yverdon in Switzerland in the autumn of 1806 to familiarize himself with Pestalozzi's educational establishment. (The von Holzhausen family paid his travel costs.) Caroline von Holzhausen arranged to recruit Fröbel as the private tutor to her children. Between 1808 and 1810, Fröbel lived with his three young charges in Yverdon, where he acquired further training in Pestalozzi's elementary method and also endeavoured to give the von Holzhausen children the best possible training and education.
One of the most respected families of the free imperial city Frankfurt since 1245, the Holzhausen family owned property, then far outside the fortified city of Frankfurt, which the family used for farming.
The Holzhausenschlösschen (Little Holzhausen palace) is a moated former country house built by the patrician Holzhausen family on their farm, then just north of Frankfurt. The present building was completed in 1729.